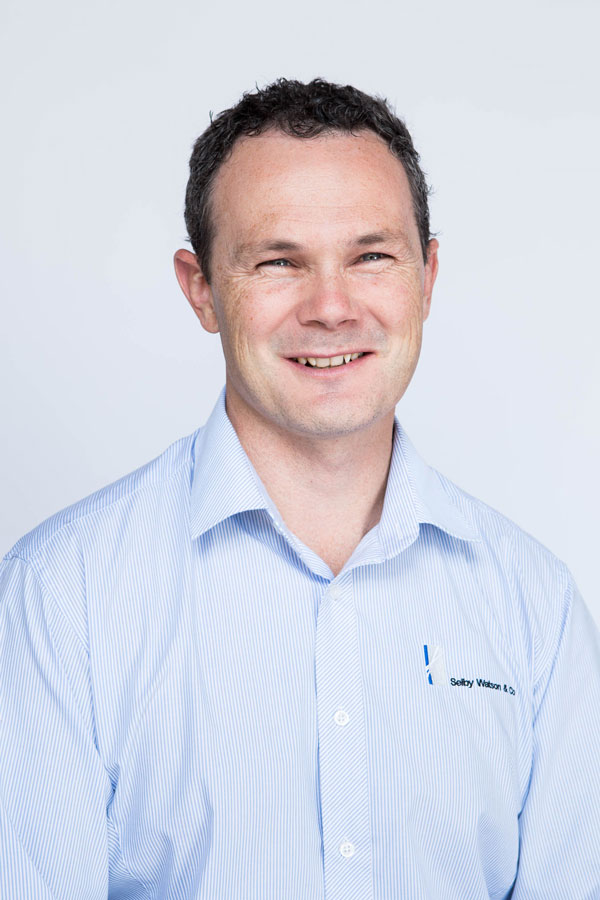 Blair's approach to work and life is one of balance and experience.  He believes in a relaxed work environment, which is supported by a solid and reliable foundation – both in culture and ability.  Blair believes the strong foundation of Selby Watson & Co enables the business to provide an exceptional client experience. 
A light-hearted approach and disposition enables his clients to feel comfortable.  His strengths and specialties are in business development and superannuation, where he enjoys interpreting financial results and forecasts, offering client's genuine value.  Blair is passionate about developing strategies with his clients to set goals and assist them to work towards ultimate outcomes and success.
This father of two girls is a family man who spends Saturday mornings at netball and then onto footy for the remainder of the day.  Blair is heavily involved with the Turvey Park Football Club - whilst no longer a player, he is actively involved on game day in a coaching support role. He is also a current board member of both the Rules Club and Southern Sports Academy.  Blair's wife Georgie is also a club volunteer and looks after the Turvey Park Netball.  It's clear to see this family's sense of community and generosity.
A striking claim to fame, Blair was the very first contestant on stage in the first year of 'It Takes Two' a local event held in support of various charity organisations.  He still likes to sing from time to time in an, 'unofficial capacity'.  Fortunately, Blair is not prepared to 'quit his day job' just yet, which means he will continue to provide financial expertise and advice based on over twenty years of experience.
Professional Qualifications: Bachelor of Business (Accounting) and Chartered Accountant